Duke basketball
Duke brought down Wake Forest by and by on Tuesday night and, indeed, the Blue Devils did it without a debilitated Mike Krzyzewski. The No. 9 Blue Devils played the last part without Krzyzewski training them after he became sick during the primary half.
Yet, they actually beat Wake Forest, 76-74, at Cameron Indoor Stadium. In the wake of driving by 19 in the final part just to see Wake attach the game with 17.5 seconds to play, Duke scored the game-dominating bin when Mark Williams rammed in a Paolo Banchero miss with 0.4 seconds to play.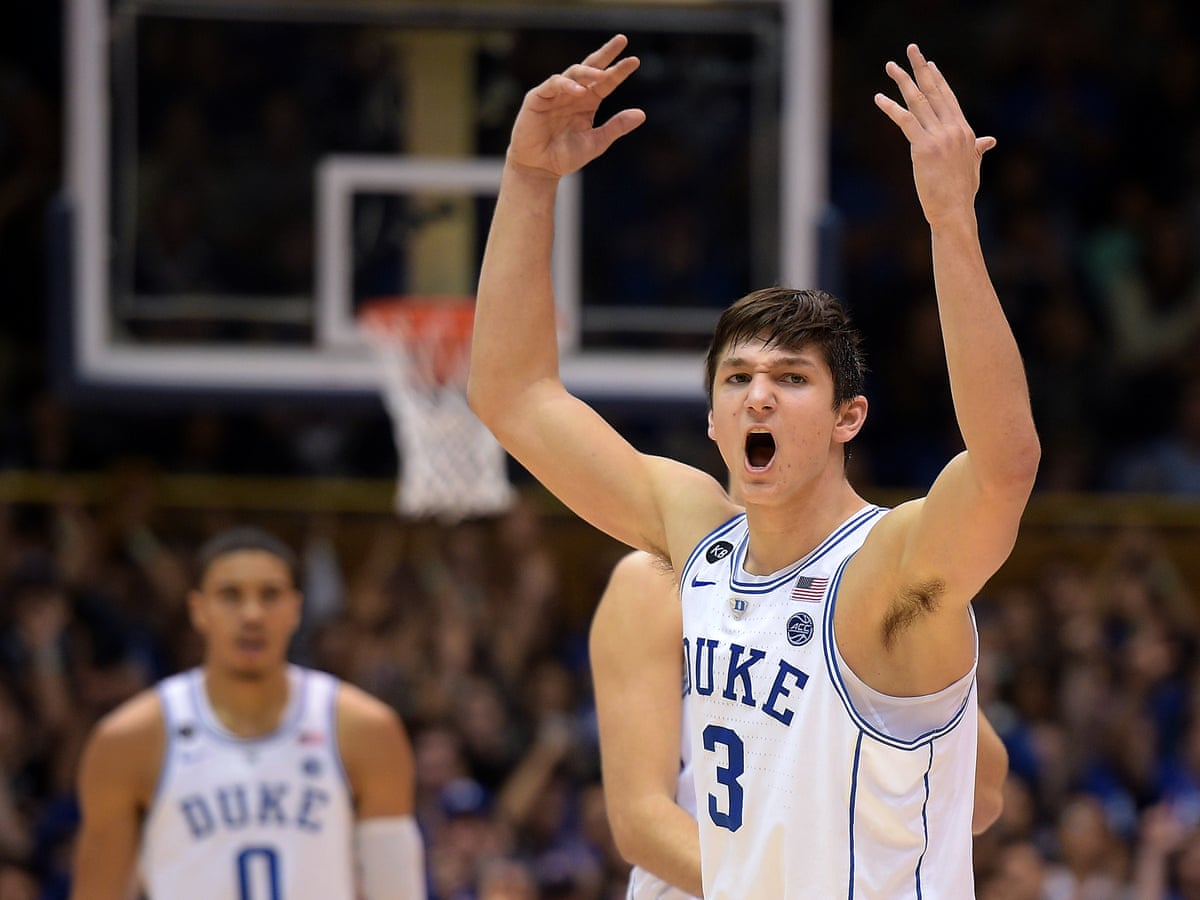 In the wake of losing ACC home games to Miami (76-74) last month and Virginia (69-68) last week, the Blue Devils polished off a nearby win this time. "It was truly only our will to win," Duke junior forward Wendell Moore said. "In the event that you examined our cluster, regardless of how enormous of a run they went on, all over in the group we realized we were not going to lose this game."
Duke authorities said the 75-year-old Krzyzewski was "not feeling great" to clarify why he never again was instructing in the last part. Partner lead trainer Jon Scheyer ventured into the head instructing job that will turn into his full time when Krzyzewski resigns after this season.
Duke drove 42-33 at halftime when Krzyzewski strolled to the storage space with the group however didn't return. He tended to the group after the game and Scheyer said Krzyzewski is "improving, he's a greatly improved spot."
On Jan. 12, when Duke beat Wake Forest, 76-64, at Winston-Salem, Krzyzewski didn't go with the group on the outing due to a non-COVID sickness. On Tuesday night, the Blue Devils (22-4, 12-3 ACC) kept up with their hang on the lead position in the ACC with a second success over the Demon Deacons (20-7, 10-6 ACC).
BALANCED SCORING
Five Duke players scored in twofold figures drove by Wendell Moore and Williams with 16 focuses each. Banchero scored 13 while A.J. Griffin had 12 and Jeremy Roach had 10 focuses for Duke.
More: Cyberpunk 2077's next-gen update now available
The Blue Devils drove by upwards of 14 places in the principal half and fabricated a 57-38 lead when Banchero hit a 3-pointer with 14:46 to play. Yet, polishing off the success was difficult as Wake Forest released an irate assembly to slice the deficiency to two focuses with 7:40 left before in the end getting Duke in the last moment. Wake Forest mentor Steve Forbes went with his taller setup and gave Duke fits.
"That huge group brings on some issues," Forbes said. "We, at last, got a few stops and we're very great at progress. We got moving to change. It was the most ideal way for us to score."
Alondes Williams particularly. The ACC player of the year applicant scored 15 of his 18 places in the final part. Wake utilized a 17-4 hurry to cut the Duke lead to 61-55 when Jake LaRavia hit a 3-pointer with 9:04 to play.
At the point when Alondes Williams sank a layup at 8:16, the Duke advantage contracted to 63-59. Williams took the ball from Jeremy Roach and, with 7:40 to play, Damari Monsanto bored a patterned jumper leaving Duke up 63-61. Be that as it may, Trevor Keels stemmed Wake's accuse of a 3-pointer at 6:54 giving Duke a 66-61 lead.
FREE SHOTS DOWN STRETCH
With 5:44 left and Duke up 68-63, the circumstance turned warmed when Wake's Khadim Sy fouled Keels hard as Keels endeavoured a layup. Duke's Williams and Sy traded words, and there was some pushing among the players.
Williams and Sy were both called for specialized fouls. Falls hit one free toss, then, at that point, took the ball from Wake on the opposite end. Falls hit one more free toss at 5:21 for a 70-63 Duke lead. Moore's without two tosses gave Duke a 72-63 lead with 5:02 left.
Wake made one final push, however, as Williams hit a 3-pointer and, after a Duke turnover, Walton dunked on the move, leaving Duke up 74-72 with 52.9 seconds to play.
Duke worked the clock down to 32.3 seconds left, yet Moore turned it over during a twofold group when he fell into the backcourt for an infringement.
Alondes Williams, fouled by Mark Williams at the edge, hit two free tosses with 17.5 seconds to play to tie the game before Mark Williams won it.
DUKE FINDS ITS SHOT
The two groups began gradually from the field yet when Duke observed its shooting contact, the Blue Devils opened up a twofold digit lead. With the groups tied at 13, Duke made five shots in succession during a 13-2 run.
Moore and Mark Williams kicked it off with post moves inside. Griffin hit a 3-pointer and Mark Williams dunked off a hurl pass from Jeremy Roach. Whenever Griffin hit another 3-pointer, Duke drove 26-15 with 6:36 to play in the half.
By then, Wake had made only 5 of 20 shots. Yet, the Deacons stuck it out as Alondes Williams, who had been out subsequent to getting two fouls in the game's initial six minutes, got back to hit a 3-pointer.
That was his main bin of the primary half as he was required for his third foul, getting back to the seat at 5:33.
Duke exploited, assembling its biggest lead of the main half on Theo John's bushel inside that gave the Blue Devils a 37-23 lead at 2:47. The Deacons, however, hit four of their last five shots of the half, including LaRavia's 3-pointer as the half-finished leaving Duke up 42-33 at halftime.